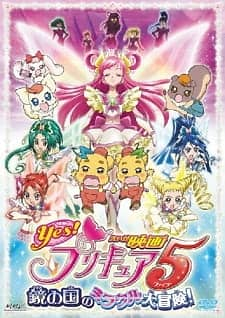 yes precure 5 movie kagami no kuni no miracle daibouken
Yes! Precure 5 Movie: Kagami no Kuni no Miracle Daibouken!
The five girls plus Coco, Nuts, and Milk all go to visit a castle-themed theme park, where they dress up as princes and princesses and go off to have a fun-filled day. However, Coco and Nuts end up ki...
---
11/10/2007:11/10/2007
Movie
1
7.36
G