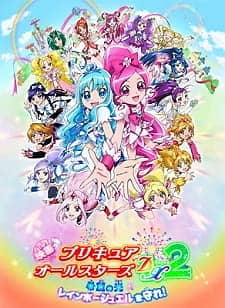 precure all stars movie dx2 kibou no hikarirainbow jewel wo mamore
Precure All Stars Movie DX2: Kibou no Hikari☆Rainbow Jewel wo Mamore!
Tsubomi Hanasaki is woken by her best friend Erika Kurumi only to find out that their two fairies, Coffret and Shypre, have left just leaving a note explaining where to find them. Fairy Park is not on...
---
3/20/2010:3/20/2010
Movie
1
7.24
G