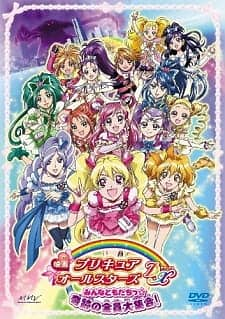 precure all stars movie dx minna tomodachikiseki no zenin daishuugou
Precure All Stars Movie DX: Minna Tomodachi☆Kiseki no Zenin Daishuugou!
Love, Miki and Inori are on their way to a dance contest, but get lost on their way to Minato Mirai. Still looking for their way, they are attacked by a monster. When the three Fresh Precure girls sta...
---
3/20/2009:3/20/2009
Movie
1
7.37
G