naruto movie 3 dai koufun mikazuki jima no animaru panikku dattebayo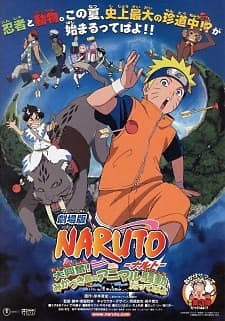 Naruto Movie 3: Dai Koufun! Mikazuki Jima no Animaru Panikku Dattebayo!
Naruto, Kakashi, Sakura, and Lee are sent to protect a prince during his trip around the world and see that he returns safely to his home in the Moon Country. The Moon Country happens to be really ric...
---
8/5/2006:8/5/2006
Movie
1
6.96
PG-13