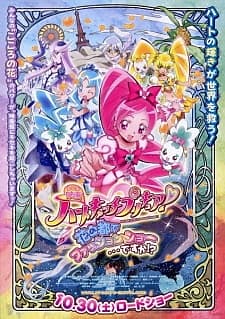 heartcatch precure! movie: hana no miyako de fashion show... desu ka!
Heartcatch Precure! Movie: Hana no Miyako de Fashion Show... Desu ka!?
Sakura Kurumi, Erika's mother, is preparing for a fashion show in Paris. The girls of the school's fashion club are going to model there, including some high school students. While in Paris, they meet...
---
10/30/2010:10/30/2010
Movie
1
7.68
G