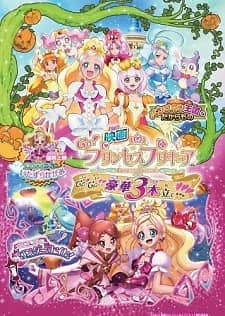 go princess precure movie go go gouka 3bondate
Go! Princess Precure Movie: Go! Go!! Gouka 3-bondate!!!
Part 1, Cure Flora to Itazura Kagami, is a dialogue-less story featuring Cure Flora and a mischievous ghost in a mirror. Part 2, Pumpkin Oukoku no Takaramono, features the four Precure girls from Go!...
---
10/31/2015:10/31/2015
Movie
1
6.83
G