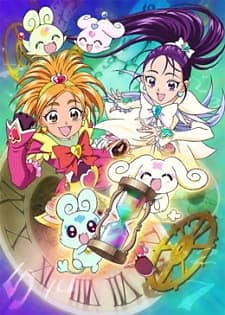 futari wa precure splashstar movie tick tack kiki ippatsu
Futari wa Precure: Splash☆Star Movie - Tick Tack Kiki Ippatsu!
On their way to a singing contest, Mai and Saki meet a mysterious man looking for the oldest clock in town. It turns out that this clock is a portal to the World of Clocks, and the mysterious man is a...
---
12/9/2006:12/9/2006
Movie
1
6.89
G