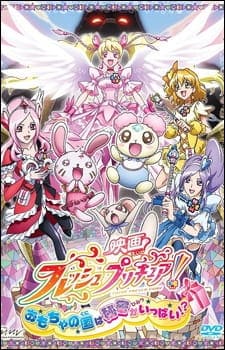 fresh precure movie omocha no kuni wa himitsu ga ippai
Fresh Precure! Movie: Omocha no Kuni wa Himitsu ga Ippai!?
After resolving the problems in the Labyrinth Kingdom, Love Momozono and her friends live a happy life and continue their dance training. Suddenly, the town children's toys start to go missing and the...
---
10/31/2009:10/31/2009
Movie
1
6.73
G